Tiny Dots - Toe Ring - TR42
Regular price
Sale price
$20.00 USD
Unit price
per
Sale
Sold out
This listing features ….
You won't believe how comfortable a sized toe ring is for full time wear! Each ring is hand made for you for a fantastic fit. Our 40 years of experience in the Toe Ring business makes us masters in this field.

We use only the finest of metals to make our toe rings (also great for midi, or pinky rings).
• 14K Gold Filled
• Sterling Silver
Fun Toe Ring Facts:
• Use half of your shoe size, or your full pinkie size (80% accurate)
• Most ladies wear between a size 3 thru 4.5 ~ For Midi Rings most wear a size 1 thru 5


Watch our YouTube video to find your toe ring size:
We offer EASY ring size exchanges on our rings in case you purchase the wrong size. You pay one way, we pay the other! Overseas resizing is $10.95.
Included in your order:
• FREE PLASTIC RING SIZER - $3.00 value
• GIFT BOX and pretty pink paper wrap
• INSTRUCTIONS for a perfect fit
• RESIZE CARD in case you mis-sized and need to exchange
Watch our YouTube video on how to fit your sized toe ring:


HOME SIZING METHOD for Toe or Midi Rings:

• With a piece of string or dental floss, wrap it snugly but not tight at the part of the toe/midi where you want the ring will lay (on the toes, typically between the knuckles) and mark it where the ends meet.
• Lay your measured string on the mm side of a ruler and get a mm measurement.
• Look up your size on the chart below.

39 mm = size 1
40 mm = size 1.5
42 mm = size 2
43 mm = size 2.5
44 mm = size 3
46 mm = size 3.5
47 mm = size 4
48 mm = size 4.5
49 mm = size 5
51 mm = size 5.5
52 mm = size 6
53 mm = size 6.5

To keep your rings shiny, we recommend AVOIDING wearing them in:

a) rough bottom swimming pools
b) heavily chlorinated swimming pools, hot tubs, mineral springs
c) while cleaning with bleach products
d) lotions, oils, perfumes

14K Gold Filled has an average lifespan of 2- 4 years following the above instructions
Sterling Silver has an average lifespan of 4 -10 years following the above instructions
Watch our YouTube video to learn the advantages of stacking your Toe Rings:
Share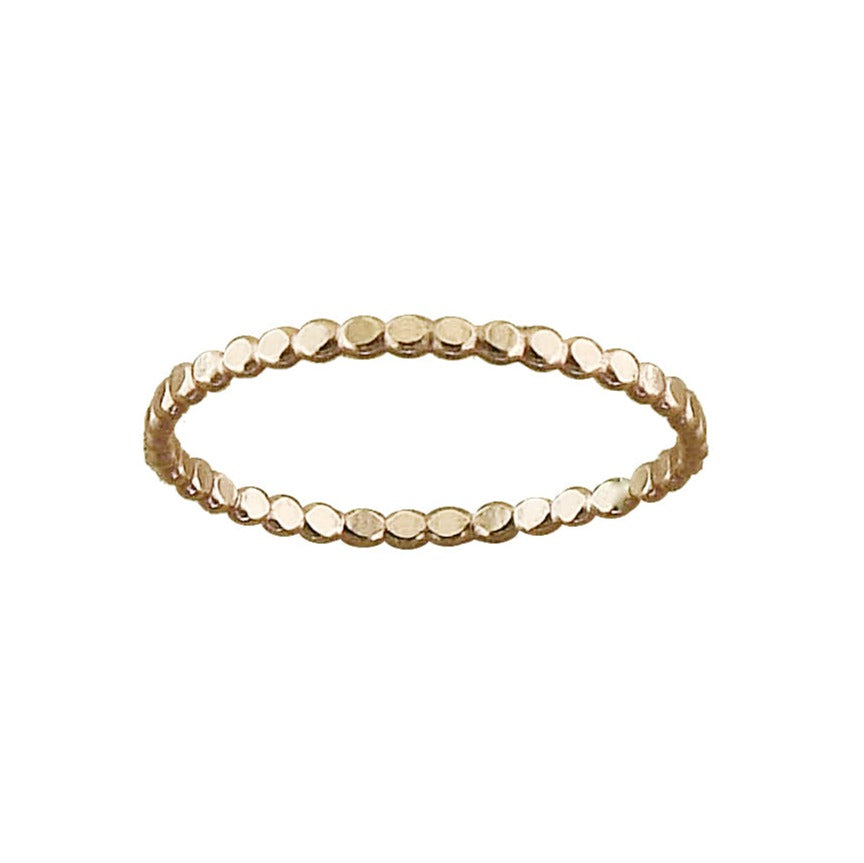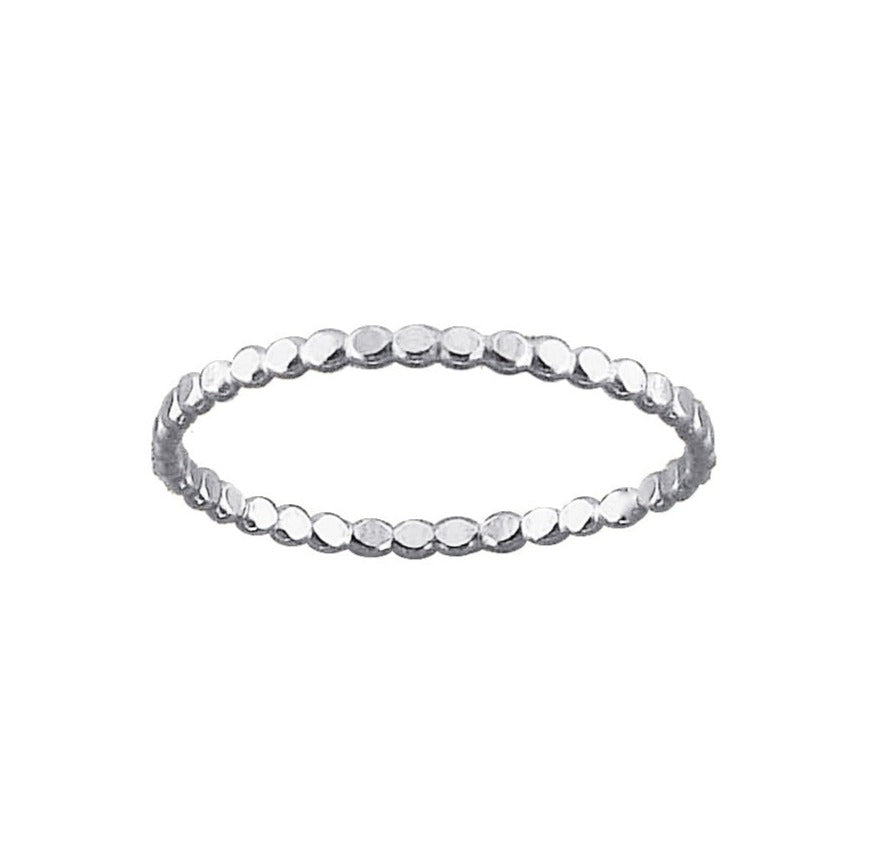 Free Shipping

Free First-Class shipping for all domestic orders. Orders ship the same or the next day!

Worry-Free Exchanges

We strive to give you a worry-free buying experience! In the event of a defect or a broken piece, we offer a free replacement for our jewelry for 30 days.  After that we offer 50% off of a replacement for up a year after sale.